08 Feb 2010
in the future, everyone will have an appstore.
---
this is getting more and more real, but not quite how you expect.
a lot of innovation in terms of aggregating and selling not just apps, but services. see these two beautifully designed "appstores" for talent. you can now choose your design studio or app developer based on an image, description and price.
theymakeapps.com

is a "store" for advertising iphone developers.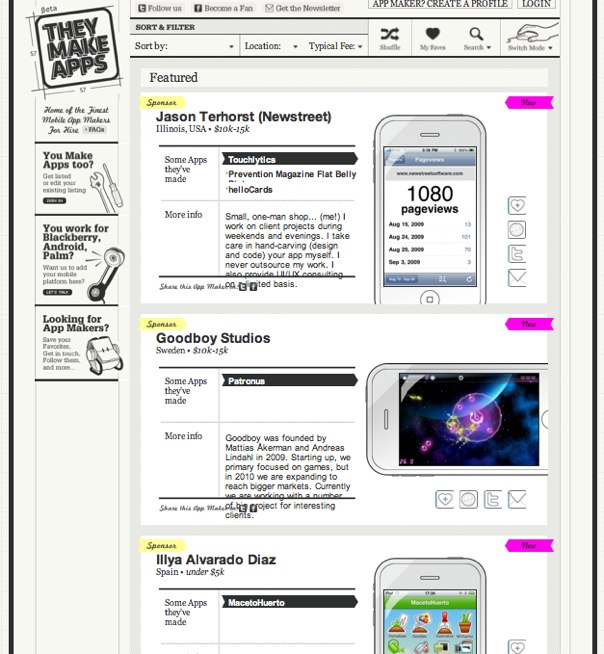 sortfolio
is a store for finding a web designer.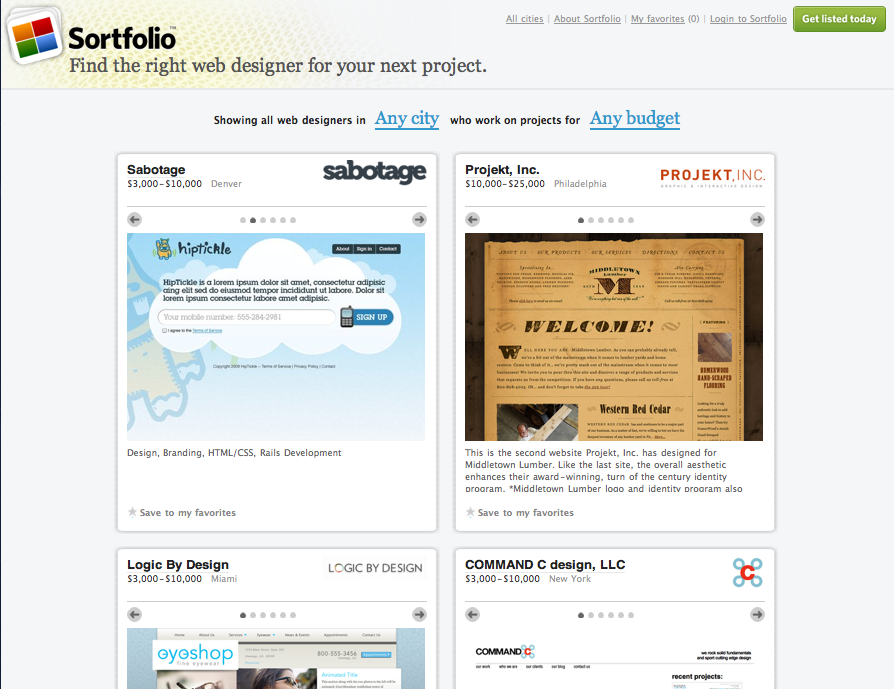 ---
You can reply to me about this on Twitter: